Have you heard about Scrapping Survivor over at GingerScraps? Last week they announced the first challenge and it was due by Sunday. I was the first one to enter a layout which was a little nerve racking. As the layouts started coming in I was getting a little nervous that I might be voted "out of the attic". There is a fun theme going on this year, it's all about Grandma's Attic. For the first challenge we had to 'age' a photo and scrap it along with the original. Here is the layout that I made: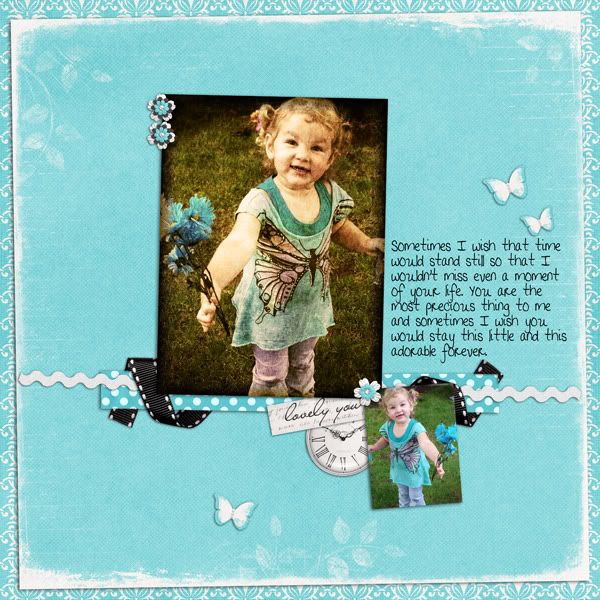 Doesn't that photo look familiar?! I decided I would use the other kit I had found that went well with the photo. This one is called An Elegant Day and it's by Kathy Winters. You can find it in the shop, you know where!
I'm off to start on my layout for the new challenge posted today. I have to make a page about my favorite recipe. It has to include a photo of my food and a recipe card. This one is going to be a bit challenging for me..